Services

Our alarm systems are easy to use and custom designed for your specific needs. We offer
24-hour central station monitoring,
with
immediate police notification,
for your peace of mind. With our state-of-the-art surveillance technology, you can view video clips of alarm events on your cell phone or view live over the Internet.

Our Alarm System Services Include:
Home alarms
Business burglar alarms—hardwired and wireless systems, radio back-up monitoring and remote video monitoring
Hold-up alarms
24-hour monitoring service
Medical alert monitoring 24/7
Alarm system installation, service, and repairs
Home automation and energy management control with your cell phone
Solutions for child/teen monitoring safe return home
Central station monitoring plays an important role in providing the peace of mind you receive from your security system. Our central station, located in Cypress, California, has made a commitment to professional personnel and the latest technology that results in the highest standard of service to you. We are continually updating our equipment and procedures, and work closely with you to make sure we are meeting your specific security and safety needs. We are confident that you will benefit from the professional protection provided by your security system and 24 hour central station monitoring.

Let our central station see what's going on!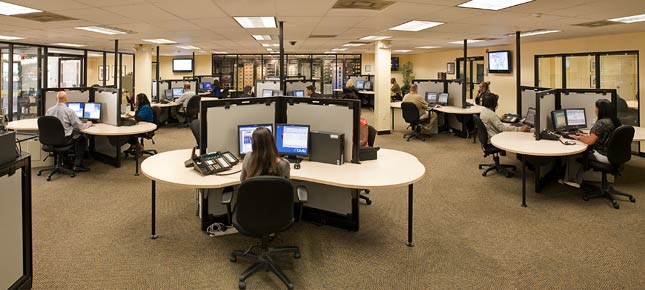 Our central monitoring station serves our clients in the San Gabriel Valley and Inland Empire; Diamond Bar, Rowland Heights, Hacienda Heights, Walnut, San Dimas, La Verne, Pomona and beyond.